Fair, Honest Pricing with No Hidden Fees
Trusted by Landlords Across the Metro Area

Sovereign Management's team is very professional and they utilize technology in a great way—you don't need a PhD to know how to use things and can always reach them over the phone.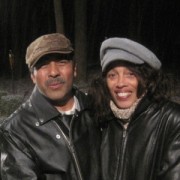 Sovereign Management understands the needs and goals of property owners. Their fast service and attention to detail makes them stand out in their field.

Sovereign's responsiveness and careful attention to detail, as well as the good relations they maintain with tenants makes them fantastic. Their availability is also excellent, even on the weekends.
We'll keep your costs low, save you time, and protect your investment.
When it comes to property management solutions, we understand the importance of protecting both your investment and your bottom line. From comprehensive management options to lease-only services, Sovereign Management's talented team can tackle all of your needs with ease. We'll address the day-to-day responsibilities of maintaining your rental and act as your proxy with tenants. From single homes to large property portfolios, our proactive, flexible approach makes Sovereign Management an ideal partner for savvy landlords across North Georgia.

To learn more about our pricing schemes and receive a quote for your properties, contact us today. One of our staff members will be happy to review your needs and build a management strategy for your property.

We Provide the Following Comprehensive Services:
Monthly Rent Collection
Full Accounting Support & Bill Pay
Comprehensive Inspections
Transparent Reporting
Exhaustive Tenant Screening
Routine Maintenance Services
Emergency Repair Calls
Dynamic Marketing Efforts
Eviction Enforcement
Get a No-Cost Rental Analysis or Quote
 Dedicated team of Rental Concierge's that work with our Prospect Pool
 Competence: Experience, Knowledgeable, Technology, Availability
 Total care of your investment including: Licensed Professional Expertise, Full Service & A La Carte' options