It's been over a year since the pandemic changed our lives forever, forcing us to figure new ways to preserve our lifestyle, or in most cases, redesign it. That implies how we work and how we communicate with others and how we gather and share one of the essential activities in life: eating! 
Back in the pre-pandemic era, going out for dinner with the family was an everyday activity; we didn't even give it so much thought! We used to have our favorite burger joints or had the opportunity to visit a trendy sushi place at any time. Sadly, many businesses had to close their doors for an undetermined time, and a few even disappeared from the map. Those that survived found in delivery services an opportunity to survive. 
While the world is still living a pandemic, and it is recommended to avoid going out and visiting crowded places, having food delivered to our homes has turned from an everyday activity – far from being special-to a more extraordinary family venture. It's not only pizza or Chinese anymore. People are getting more selective on what they order and look to live the going out experience by having more gourmet-style food delivered to their homes. The advantage of having a delicious dinner cooked by someone else and enjoying it on your couch while binging some Netflix is a go-GO! 
So we thought about sharing some of the Best places for delivery- food in Atlanta, based on reviews and some of our team members' recommendations. 

But first, breakfast.
They say breakfast is the most important meal of the day, so why would you set for just cereal and toast? LePetit Marchet, is one of the top breakfast and lunch restaurants in the city, offers to deliver their delicious shrimp and grits, amongst other southern delicacies, warm and tender to your door.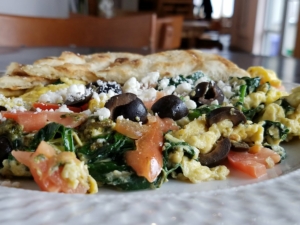 It's always burger time!
Forget about the usual McWhatever or any other typical burger joint. The guys at FLIP offer a creative, modern, imaginative chef-driven dining experience on their menu, so you'll still get an all-American classic made with fine Angus beef but with a gourmet taste. Their menu also offers other tasty treats like tuna tartare tacos, Vietnamese rolls, and even a plant-based burger, so ordering from FLIP is guaranteed to soothe your craves. Check out FLIP's full menu here.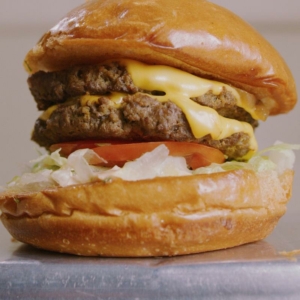 Order from THE BEST
There must be a reason why AVIVA, by Chef Kameel, is the current king on TripAdvisor. This Mediterranean restaurant is rated no. 1 for its authentic, home-cooked quality meals and its promise of using only fresh, hormone-free ingredients (they even don't have a freezer in the kitchen). Aviva means "spring, fresh, renewal", so they like to stand for its name, and customers' reviews support that. Regular fans claim that the food is as great as the customer service in the location, where they're always welcome by chef Kameel himself. Still, ordering from their menu to enjoy at home will get you satisfied. They're offering delivery only from their Downtown location at The Mall at Peachtree Center but promise to tend their midtown fans very soon.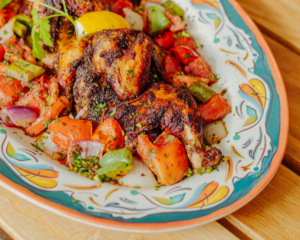 Nothing like homemade food, but without the overthinking
You may have a full fridge but feel out of creativity, and you still have a family to feed! The struggle is real. No worries; the pandemic saw many meal planners rise, so you can get a full meal (or even a monthly meal plan) delivered to your home, ready to be cooked, with easy instructions, so you don't have to plan anything. Most of these meal plans are fast to cook and come in special containers so you can store them and delight your family with healthy, homemade specialties for days. For a delicious local option, check out JennChan's Supper Club!  Even Martha Stewart offers pre-portioned ingredients of her best recipes on these meal kits delivered directly to your door! What is best, they also offer a private dinner at the restaurant; one table to one intimate group a night with all the necessary measures to ensure the ones you love the most are safe and able to relax and enjoy themselves. Give it a try here.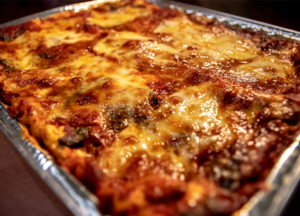 Feeling hungry already? Then wait no more and choose your favorite delivery service in Atlanta and order from any of our suggestions. There will come a day when we can gather at restaurants like we used to, but until then, make the most of ordering food and enjoy a gourmet dinner in pajamas! 
https://www.sovereignrm.com/wp-content/uploads/2021/03/Why-use-a-Property-Management-Company_-1-1.png
768
1536
Sovereign Realty & Management
https://www.sovereignrm.com/wp-content/uploads/2021/03/Sovereign-Realty-Management-Logo-A13.png
Sovereign Realty & Management
2021-03-19 01:46:01
2021-03-19 01:48:54
Best places for delivery-food in Atlanta