It's been a year since the COVID-19 pandemic changed our lives forever, and we are all still struggling to adapt to the new normality. Although it seems that the virus is here to stay, it won't be long before we all get vaccinated and try to go back to our "former normality". Still, we're not there, so we have to keep living our lives and find alternatives to keep happy, healthy, and safe. 
We can all agree that 2021 is getting better, right? Last year the world stopped: no movies, no vacations, no fun; And, we all need to have a little fun – Just safely! We recently shared with you five things to do in Atlanta while Social Distancing, but we forgot to add one of the most American fun activities that we all miss: Parks! The good news is that after a very complicated year, some parks are reopening their doors this year. The new normality pushes us to look more for outdoor activities, so forget about movie theaters or malls! Adapting their operations to follow all safety and health protocols, they're getting ready to welcome Atlantans again! Here's our pick for some of Atlanta's favorite parks in case you haven't been to them; you'll soon have the chance. Ready? Enjoy the ride!
Funspot America
An all-time favorite, especially for the kids, is reopening on May 29th. Kids deserve a little fun after the lengthy lockdown, and here you'll find everything they love: go-karts, mini-golf, batting cages, and lots of exciting rides and attractions. Check hours and directions here.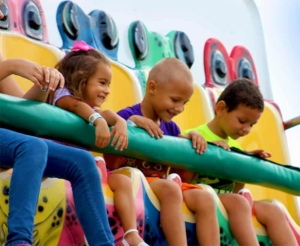 Piedmont Park Atlanta
Feel alive and healthy again visiting a classic. Providing over 200 acres of green space, Piedmont Park is open and available as a free resource to all Atlantans. While most sports activities are not allowed yet (basketball courts, pools, and playgrounds), it is still a great option to enjoy nature, fill your lungs with fresh air and enjoy the touch of nature! If you want to keep social distancing, this is a great spot to visit, and it is open from 6 am to 11 pm so we're sure you'll find the best time to go.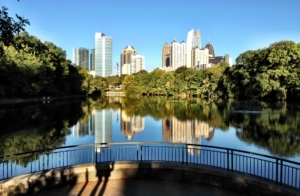 Atlanta Botanical Garden
We've recommended this park before, but we cannot do it enough, as it is one of our favorites, and it's located right next to Piedmont, so maybe you can plan a double visit or, even better, get out of the house twice! The array of plants and trees is worth paying a visit. Spring has sprung already here, and the flowers blossomed, ready to welcome you. Get your tickets in advance.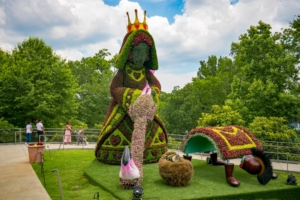 Six Flags over Georgia
There's no better way to get rid of the stress accumulated during the year than screaming like crazy while taking an exciting ride! Here you'll find some of the fastest, tallest, wildest, gut-wrenching rides in the country, including a few record-breakers. The park is back in operation with limited access, so visitors need to book in advance.  Now go ahead, mask up and get your thrills!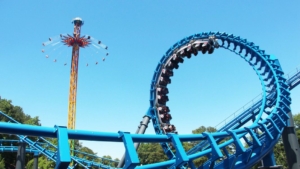 Fetch Park
And what's there for the most spoiled member of your family? 
Fetch Park is Atlanta's first full-service dog park bar. Featuring outdoor TVs, wifi throughout the park, cooling stations, a dog bath area, as well as attendants to take care of your pets, this is where you want to take your pups for a change! If you don't own a dog, no problem! You can hang out with other people's pups and grab a drink without an entrance fee. Check all info on Covid protocols at Fetch Park's website.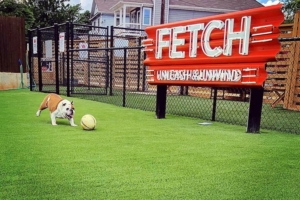 Many Atlanta parks will remain closed until further notice. Still, as you can see, we picked something for everyone, so we hope you keep safe and follow all safety recommendations, but still manage to get out and enjoy all the wonderful parks our city has to offer!
https://www.sovereignrm.com/wp-content/uploads/2021/04/Why-use-a-Property-Management-Company_.png
768
1536
Sovereign Realty & Management
https://www.sovereignrm.com/wp-content/uploads/2021/03/Sovereign-Realty-Management-Logo-A13.png
Sovereign Realty & Management
2021-04-13 15:36:31
2021-04-13 16:04:38
TOP PARKS OPEN IN ATLANTA