Now that the Covid-19 pandemic forces us to celebrate very differently from the way we are used to, here are some tips for a social distanced celebration that will prevent the holidays from being a health disaster. These include ideally keeping at least two windows open when indoors, wearing masks for hugs, washing hands, maintaining social distancing, and spending time outside of the house.
Cases are increasing day by day, and now is not the time to drop our guard. With the virus still very much around, any celebration may pose some risk. The good news is that we can still make our holidays special with responsibility and empathy. Here we tell you how.
The year 2020 will always be remembered as the one that forced us to rethink our priorities, not to take our health for granted, and to give our family the importance it deserves. Thus, this holiday season we should keep on collaborating with health specialists to reduce the chain of infections. We must follow regular measures such as keeping a healthy distance, wearing masks and washing our hands constantly. Here are some more tips for a social distance holiday celebration:
FOLLOW OFFICIAL GUIDANCE (AND YOUR COMMON SENSE)
Pay attention to the rules and regulations in your city. If there is a maximum of people allowed indoors and your family exceeds in numbers, maybe you can take turns and spend Christmas with some of them and New Years' with the others.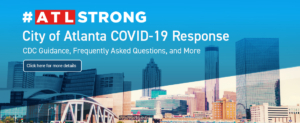 LEAVE YOUR SHOES AT THE ENTRANCE
Do not wear indoors the same shoes you wear outside. Leave them at the entrance. It is even more comfortable! It is also a great opportunity to show off your new holiday slippers.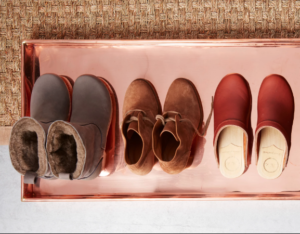 CLEAN YOUR HOUSE BEFORE AND AFTER THE CELEBRATION
Follow the sanitizing measures to clean the dining table and the gathering area before and right after the party is over.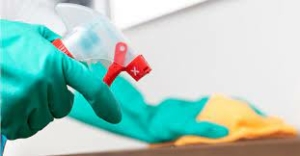 MASKS AND DISTANCE
If you are going to have a gathering at home remember to use a mask at all times. Avoid hugging and keep your distance from the people that are not from your closer circle. We know that it is difficult, but it is safer for you and your beloved ones. Remember to cook with your mask on, even if you are only dressing a salad.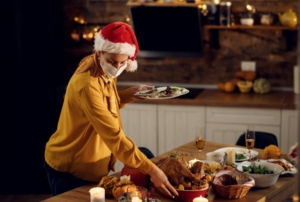 WASH YOUR HANDS CONSTANTLY
We are going to cook, eat, and be touching many things. So, washing your hands, which was important before, is even more important these days. Have your guests wash their hands immediately upon entering your home and frequently throughout.  Remember you must do it with soap and water, but also keep the hand sanitizer near you.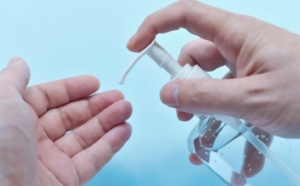 REMOVE TOWELS FROM GUEST BATHROOMS
Remove all reusable towels from any bathrooms that guests will be using and replace them with disposable paper towels.  This will prevent shared use by your guests.  Be sure to ensure your soap dispenser is full and place hand sanitizer on the counter as well.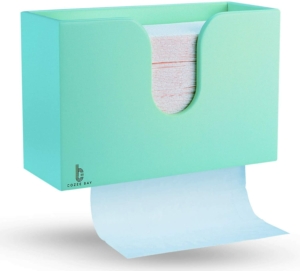 VENTILATE
We know it's December and it's not exactly hot. Therefore, if you gather at home, open your windows, and ventilate every hour.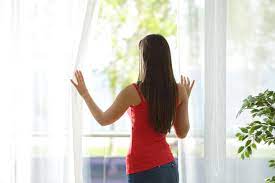 DON'T HUG YOUR GRANNY
There are different opinions on whether hugging at all is a good idea. If you can't help it, at least learn how to do it here, do it with your masks on and protect the elders by not hugging them.

ARE YOU FEELING A BIT UNDER THE WEATHER?
Of course it can be just a cold! But if you are not feeling well, it is best to stay home and protect your beloved ones.

DON'T STAY OVERNIGHT
If a visit is unavoidable, consider at least not staying over, unless you really have to. 

VIRTUAL PARTY
We are all tired of virtual meetings, but if you can't be with your family or friends, take advantage of the technology nowadays and connect with them at the same time to celebrate. You could even bake some cookies together, or play games like Guess Who, Pictionary, or Trivia.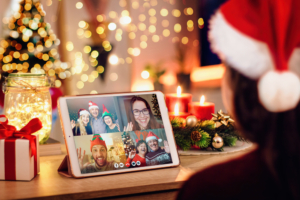 This will not – and should not – be a normal holiday celebration. We must remember that the vaccines are right around the corner and soon all of this will be over. Stay safe and happy holidays!
https://www.sovereignrm.com/wp-content/uploads/2020/12/Copia-de-iStock-1287056663.jpg
667
1000
Sovereign Realty & Management
https://www.sovereignrm.com/wp-content/uploads/2021/03/Sovereign-Realty-Management-Logo-A13.png
Sovereign Realty & Management
2020-12-23 16:58:50
2020-12-23 17:00:31
Tips for a Social Distanced Holiday Celebration