Winter is coming? No, it's here already! 
Everybody knows that Hotlanta is not just an Allman Brothers Band's song but a perfect nickname to describe Atlanta's weather through some months of the year. However, we also know that winter in Atlanta can bring some occasional snow and even ice storms. Are you sure your home is ready for the winter? Read on to learn some quick tips to ensure your house ready for the season! 
While Georgia doesn't experience a truly severe winter as in the northeastern States, we do get snow and cool temperatures; remember last year's snowfall? We're always aware of how to prepare for winter when it comes to clothes. Still, few think of the importance of planning a yearly home maintenance program for our homes.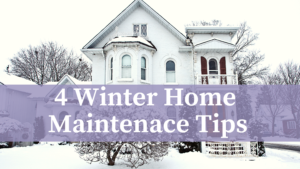 As a full-service real estate & property management company, we've had our share of witnessing what the cold weather can do to a house if it is not equipped properly, and what we've found is that most people think that to keep the house warm and safe during the winter may be hard and expensive, but it is not! We've come up with these simple 4 Winter Home Maintenance Tips to get your house ready for the season without busting the bank. We're sure you'll find them easy to implement and very helpful. Just remember: these are good times for sharing, so do as well and forward this list to whoever you think will find it useful. Are you ready? Let it snow!
Clean the gutters, your roof, and all outdoor spaces
While we know that this is by far one of the most boring tasks to do, cleaning your house gutters and the rooftop is actually an important part of any homeowner's winter maintenance checklist. A jammed channel can cause severe damage if it is not cleaned for the season. Also, keeping your roof clear of leaves can reveal if there's any damage that you can repair before the cold.
With clogged gutters, rain runoff and melted snow won't properly disperse, which can cause damaging ice dams or icicles.
If you have a shingles roof, keeping it clear of leaves can reveal any damage, so you can take action and prevent the wood from rotting and cause leaks that can lead to mold if there are heavy rains or snowfalls during the winter months. Additionally, keeping the sidewalk and driveway clean of leaves can prevent your family from slipping and falling. Also, be sure to turn off the water source to your hoses and sprinkling system and remove them to prevent water from freezing in the pipes. If you're a proud garden owner and want it to survive the winter, here are some additional winter care tips for your lawn.
 
Avoid the loss of hot air
Did you know that most of the heat escapes your home through the uncovered windows? Using heavy lined curtains insulates your windows so you can limit the loss of hot air. Also, If you have a chimney but don't use it (don't be ashamed, we're all the same), get a chimney balloon. It is one of the most effective ways to keep your house warm and avoid losing hot air through the chimney, significantly reducing the electricity bill. Get this simple gadget at Home Depot or with your local chimney expert.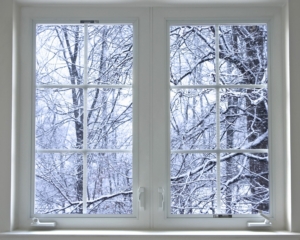 Reverse your ceiling fans 
The temperature during winter in Atlanta can drop down to 36ºF, so you'll want to do anything to keep the house warm. Sure, you can turn your thermostat up but if you want to save some electricity, take advantage of your ceiling fans. Remember that Physics class you skipped going to the arcade? Well, the teacher said that hot air rises, and turning the fan's blades to run in a clockwise direction after turning on the heat will produce an updraft and push down the heated air from the ceiling.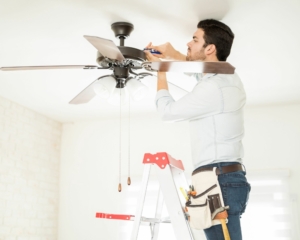 Improve the insulation in your home
We recommend having a professional inspect your home for areas that are not properly insulated. Still, you can also run a quick inspection by yourself. You can actually save money if your house is properly insulated, as you will prevent hot air from leaking. Also, seal and close the vents in all unused rooms. This way, your heater won't be unnecessarily heating an unused room, and you can save money on your utility bills.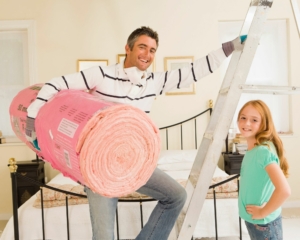 Although this list was about sharing some DIY tips, you know that sometimes it's better to get professional assistance for any upgrades, repairs, and remodeling that not only will help your house endure for years but that will add value to your property. Contact us; we're always happy to help. 
https://www.sovereignrm.com/wp-content/uploads/2020/12/Naranja-Foto-Fruta-Saludable-Comida-Orgánica-Blog-Banner.png
1260
2240
Sovereign Realty & Management
https://www.sovereignrm.com/wp-content/uploads/2021/03/Sovereign-Realty-Management-Logo-A13.png
Sovereign Realty & Management
2020-12-30 23:42:12
2020-12-30 23:50:04
4 Winter Home Maintenance Tips to Get Your House Ready for the Season