If you've recently invested in a property or are thinking of doing so, that question is surely rounding your thoughts lately. Hiring a management company is a thoughtful decision for some owners who see it as an avoidable expense. Still, when you think about all the responsibilities involved, you'll realize that those tasks are not easy to accomplish, especially if it is not your area of expertise.
We've often seen properties drop their value down for not being properly managed, or property owners suffer from getting overwhelmed and battered with a host of unforeseen costs. So we hope this quick guide helps you make a good decision.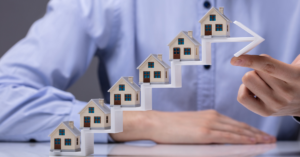 Should you hire a property management company? 
Most new investors don't realize at first that becoming an owner is, in fact, a full-time job. And in the State of Georgia, becoming a Landlord instantly makes you a business owner.  Some of the tasks include: collecting rents, payments, remodeling, maintenance, marketing, accounting, contracts, giving notices, adhering to Landlord Tenant laws and even dealing with awful situations, such as unpleasant tenants or sad events, like an eviction. 
Property management companies supervise residential, commercial, and/or industrial real estate, acting on the owner's behalf to preserve the asset's value while generating income. 
Consider the following factors to determine whether hiring this type of company's services would be a good decision for you.
You are the proud owner of many properties.
If you own many properties or rental units, hiring a managing company is definitely the best choice; The more rental properties you own and the more units they contain, the more responsibilities you acquire. You may think that the endeavor is exciting in the beginning, but if your business is growing, at some point, you'll find that you need a great deal of help to manage everything properly. So it might make sense to hire a management company.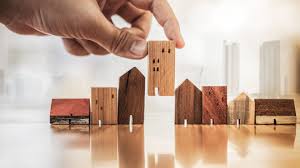 You want to save time and money.
If your estate is located far from where you live, a company can deal with the many problems that you won't be able to handle from afar. Sometimes these problems are as simple as a small leak on a faucet, and we're sure you won't like to take the trip from your home to solve that, and the cost in matters of time and money are not always worthy. A management company has the experience to recommend and carry out routine maintenance before problems turn into serious (and costly) dilemmas. 
You don't want to deal with finding -and keeping- tenants.
Even if your property is top-ranked and in a great location or the rent price is the best available, finding a good tenant is quite challenging. In fact, finding a long-term tenant can be challenging in this economy, especially while the world is still dealing with the COVID-19 pandemic. Also, as we mentioned before, dealing with a difficult tenant when collecting the rent, remodeling, or other situations is not always a pleasant experience. Property management companies know and understand the local market, so they can find reputable vendors close by tend to an outstanding issue, like making the unit rent ready again, or find new tenants faster. Better let someone else do that for you, right? 
So, is hiring a property management company worthy? 
While hiring a management company may represent a considerable cost, think of it as an investment, too, as it will save you a lot of time even with a single property. Having someone taking care of all the obligations and tasks mentioned before means free time for you and increases your likelihood for success.

Ok, so, how do I choose a good property management company? 
A good property management company will understand your needs and goals. It should always work with responsiveness and careful attention to detail and offer a range of services and everyday availability, even on the weekends.
This is what we do, and no one does it better.
Find out for yourself why we are Atlanta's best choice for Realtors and Real Estate Investors.
https://www.sovereignrm.com/wp-content/uploads/2021/01/Why-use-a-Property-Management-Company_.png
768
1536
Sovereign Realty & Management
https://www.sovereignrm.com/wp-content/uploads/2021/03/Sovereign-Realty-Management-Logo-A13.png
Sovereign Realty & Management
2021-01-28 14:14:06
2021-01-28 14:14:06
Why use a Property Management Company?