Black History Month is one of our nation's most significant milestones. Atlanta, known for Black excellence and historic contributions to the Civil Rights Movement, is one of the best cities to celebrate it. Many local attractions, events, tours, and charitable opportunities honoring the city's African-American community occur across the city. Despite Black History Month may look a little different this year due to the pandemic, it's not stopping many from attending both in-person and virtual events across the city. If you're looking for some things to do during Black Month History month this year, you may want to check out this list. 
​​
As Atlanta's leading property management group, we want to approach the celebration from the real estate perspective because we understand the importance of having the right to own property. 
The quest for real property ownership by African Americans began immediately after emancipation. Even though free people of color were able to purchase real property in the South, their numbers were few. Many states refused to embrace a new era of equal rights and freedom for every human being. They had laws that prohibited land ownership by African Americans or imposed strict limitations on their ability to purchase real property, even after emancipation was declared. Some impediments came violently against African Americans who either made land purchases or attempted to make them. The Civil War period brought many legislative enactments that apparently provided recently enslaved African Americans with opportunities to acquire real property. Still, the opponents of their quest for land ownership were vehement in their efforts to obstruct black people from gaining their rights. African Americans saw land ownership as a pathway to independence and a confirmation of their freedom, so they stood firm and fought peacefully for years. It's fair to say that the story of early African American land acquisition was intense desire and passion. A recognition that freedom without land would surely relegate them back to slavery. 
Years later, the quest for equality, freedom, and opportunities continues to this day. However, we can say that many battles have been won, and there are thousands of success stories on this matter.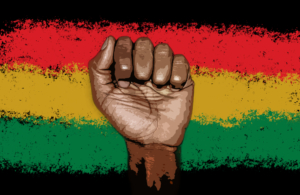 To contribute to the Black History Month commemorations, we thought of sharing one of the most important and relevant stories concerning wealth and property ownership by African Americans. Here's our little homage to Alonzo Herndon.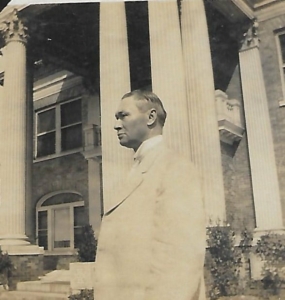 Born a slave in Georgia in 1858 and without formal education, Alonzo Herndon made his way as a businessman. First becoming a barber and then owning a series of barbershops, in a time when African Americans were "not supposed to," Herndon escalated to become the wealthiest African American in Atlanta.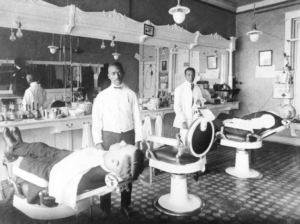 His success was so spectacular that as his earnings grew, he got into real estate investment, acquiring more than 100 houses, a large commercial property block on Auburn Avenue, and even properties in other states. Alonzo Herndon was the founder and president of the Atlanta Life Insurance Company, one of America's most successful Black-owned insurance businesses. In 1910, as a symbol of his wealth, he built a stately Classical Revival mansion in Atlanta's Vine City known as The Herndon Home, a National Historic Landmark.
At the time of his death in 1927, he was also Atlanta's wealthiest Black citizen and property owner, with a real estate assessed at nearly $325,000 USD.
But besides all his entrepreneurial success, Alonzo Herndon was admired and respected for his support of local institutions and charities devoted to encouraging African American business and community life. Overcoming poverty and illiteracy, he had risen in his lifetime from slavery to become the wealthy head of one of the top Black financial companies.  
Herndon's is one of the many success stories of black entrepreneurship and property ownership in Atlanta and the whole nation. We think it's worth remembering it as part of the celebration.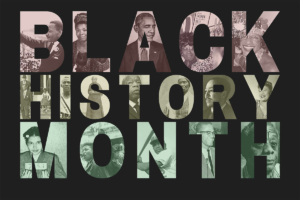 Here's to all those African American pioneers that set the foundation for many other success stories and more to come.
Let this story inspire you to continue to own and grow your real estate rental portfolio.  Contact us today to create your strategy and purchase your next acquisition.
https://www.sovereignrm.com/wp-content/uploads/2021/02/ti-2.png
628
1200
Sovereign Realty & Management
https://www.sovereignrm.com/wp-content/uploads/2021/03/Sovereign-Realty-Management-Logo-A13.png
Sovereign Realty & Management
2021-02-20 00:14:24
2021-02-20 00:14:24
Black History Month from the Real Estate Perspective in Atlanta