TIPS FOR BUYING YOUR FIRST HOUSE
PART 2
Purchasing a new home is a very emotional and exciting milestone in any adult's life! Especially if it's your first one! The process of finding and financing your dream home can be a roller coaster ride before you find "the one." We recently shared the first part of our list of tips for buying your first house. If you read it, you know now that it is essential to be patient, have a defined budget, and hire a REALTOR to help you. 
If you think you're ready to buy the house of your dreams, hold on! Read the second part of our tips to buy your first house list before making the final decision.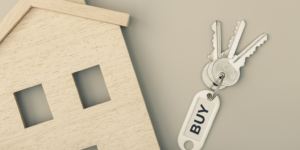 Make a must-have list
Your wants and needs list will suffer changes with each house that you visit; that's ok! But after 3 visits, you'll need to define some must-haves. There's a big difference between must-haves, wants, and needs; So it might help to create a list for each. For example, a shorter commute and a specific number of bedrooms and bathrooms are must-haves, but smart-home features or an updated kitchen, go on the nice-to-have list. Remember, you can always make improvements or upgrades to your home over time.  
Try to see beyond what meets the eye
When you attend showings and open houses, or even when you're just browsing photos or taking 3D tours, it's easy to get distracted by clutter, like decoration or the seller's belongings. Picture the house as a blank canvas for your belongings. A new coat of paint in your favorite color could instantly transform a property.
Get to know your neighborhood 
It is not just about the house; some buyers get so flashed by the house's beauty that they don't even take a look at the surroundings! Be sure to take a tour around, preferable on foot, at different times of day and see if the vibe feels nice for you. Measure the proximity to shopping services or leisure activities. Also, be sure it offers an optimal commute to work or school and if there's a sense of community or belonging. Remember that you'll be living there for years to come! It's a lifestyle. Choose your neighborhood wisely but also listen to your heart.
Perform a home i
nspection
Once you've found the right home for you, make sure to get a thorough home inspection. You don't want to be locked into buying a house that has a faulty foundation, termites, or mold, right? Well, that's why you need it! Even though sellers generally aren't required to make repairs if problems are discovered during a home inspection, they may agree to repair to close the deal. They may even be willing to reduce the price rather than blow the deal.
Be honest about what you can afford
Who wouldn't like to live in a big mansion with a large backyard and a fantastic pool? We're not saying it's not possible and that you shouldn't aim high, but you need to determine how much home you can really afford that still leaves room for your lifestyle and savings.  Some experts advise that your home costs no more than two and a half times your annual salary. Others recommend keeping your mortgage, along with your taxes and insurance, between 25 and 30 percent of your income. Avoid spending too much on your mortgage, or you may not be able to meet your daily obligations, let alone have some savings for the future. A smaller house might be worth the peace of mind. 
Buying your first house is an important event in life, and it might be the home where you'll spend the rest of your life, or hold on to as an investment property when you move up,  so you might as well be content and happy with your purchase. 
We have a solid team of REALTORS® prepared to help you make the best decision for you. They'll be with you along the entire buying process and even after you become an official property owner, so give us a call. Find out for yourself why we are Atlanta's best choice for Realtors and Real Estate Investors. 
https://www.sovereignrm.com/wp-content/uploads/2022/05/Why-use-a-Property-Management-Company-2.png
768
1536
Sovereign Realty & Management
https://www.sovereignrm.com/wp-content/uploads/2021/03/Sovereign-Realty-Management-Logo-A13.png
Sovereign Realty & Management
2022-05-13 17:03:28
2022-05-13 17:03:28
TIPS FOR BUYING YOUR FIRST HOUSE PART 2